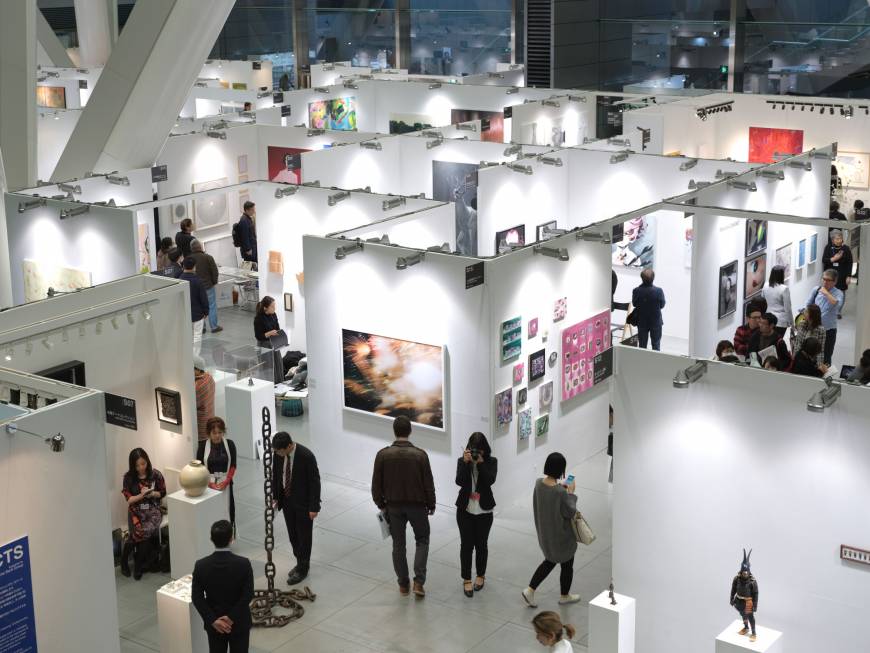 Tokyo comes alive with art during March
While many in Tokyo are looking forward to staring at the cherry blossoms in less than a month, art fans can look forward to a few weeks of art viewing before that.
This year's Art Fair Tokyo (March 9-11; artfairtokyo.com) is set to feature around 160 galleries in booths at the Tokyo International Forum in Chiyoda Ward. Antiques, and modern and contemporary artworks are just some of what will be on offer.
The event aims to showcase both older and newer works by Japanese artists, as well as those of artists from outside of Japan: Jonas Wood, Bosco Sodi and Ronald Ventura among them. There will be a variety of concurrent events, including an exhibition that hopes to introduce artists from overseas.
Terrada Art Complex in Shinagawa Ward will see the final stretch of the Asian Art Award 2018 with a review of the work of those artists who made it to the final round (March 3-6 and 8-18; www.asianartaward.com). The finalists are four Japanese artists whose achievements at recent international art festivals have brought them to the attention of this country's contemporary art scene: Aki Inomata, Takehito Koganezawa, Motohiro Tomii and Masahiro Wada.
Speaking of contemporary art, don't miss this year's Art in Park Hotel Tokyo (March 9-11; www.aipht.artosaka.jp/en). During this fair, the hotel will turn some of its guest rooms into art spaces that will host 42 galleries from Japan, South Korea and Taiwan. The collections include works by Western artists — Helen Frankenthaler and Mark Kostabi, to name a few — as well as Asian ones such as Takesada Matsutani and Shen Chao-liang.
Contemporary art is also the main attraction at this year's 3331 Art Fair (March 7-11; artfair.3331.jp). The pieces on display here will be both inside and outside of the Arts Chiyoda 3331 buildings. The main gallery, for example, will be packed with the works of nearly 70 artists, and the gymnasium with art loaned from around 20 domestic and overseas galleries and universities. The event will also be marked with a secondhand art book fair, musical performances and other activities.
In addition, the three fairs will also feature a variety of workshops and talks given by art experts. (Yuki Yamauchi)