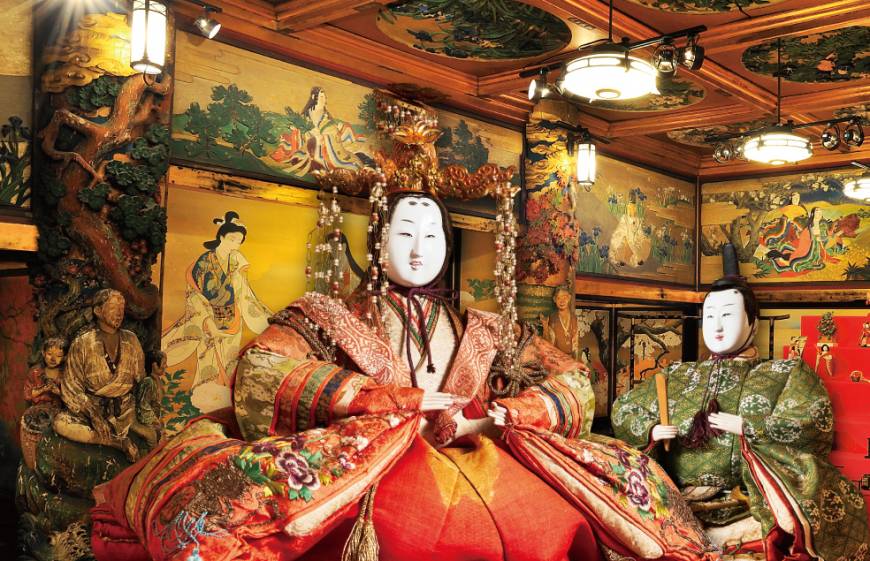 Hyakudan Hina Doll Festival
Hina Matsuri (Girls' Day) is celebrated on March 3, when families with female children nationwide will display a set of ornamental dolls in a prominent place in their homes.
The dolls wear the decorative robes of the ancient Imperial court, and families typically use the occasion to pray for their children's health and happiness.
One of the largest collection of dolls will once again be displayed at Hotel Gajoen Tokyo in Meguro Ward. The annual event has attracted more than 470,000 visitors over the past eight years.
The ninth edition of the event starts Friday and the dolls will be on display through March 11 in eight rooms in the hotel's graceful Hyakudan Kaidan (100-step staircase). Around 500 exhibits will be on display, with dolls coming from such far-flung places as Shiga and Gifu prefectures.
The Jippo-no-Ma room, for example, will display dolls that were once owned by Omi merchants, while the Seisui-no-Ma room will feature dolls that belonged to the daughter of daimyo Ii Naosuke (1815-60).
The Seiko-no-Ma room, meanwhile, will showcase clay figures that reflect the fashion of the Meiji (1868-1912) and Taisho (1912-26) eras. (Yuki Yamauchi)