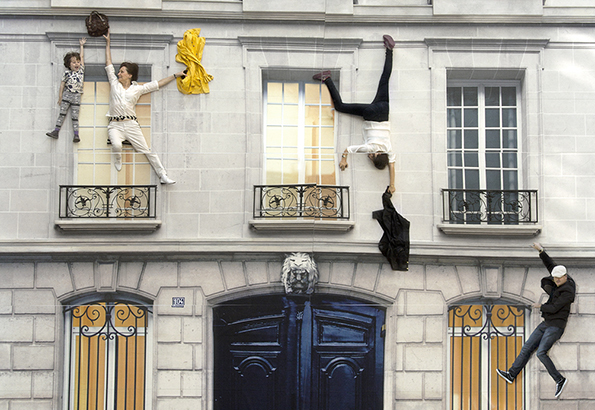 Leandro Erlich: Seeing and Believing
Argentinian contemporary artist Leandro Erlich's monumental installations and videos have been widely acclaimed for their innovative use of optical illusions. Large-scale and often 3-D, they challenge our common sense, reminding us that "reality" does not necessarily mean what is visible.
Erlich's world of illusions and sound effects distort familiar locations — including classrooms, subway trains, buildings and elevators — with the aim of allowing anyone to be able to relate to and enjoy conceptual art.
This exhibition follows the past 24 years of Erlich's career, presenting 40 of his works, including "Building" — a large-scale interactive installation that uses mirrors to give the illusion that visitors are scaling the walls of a building in acrobatic and gravity-defying poses. (Yukari Tanaka)