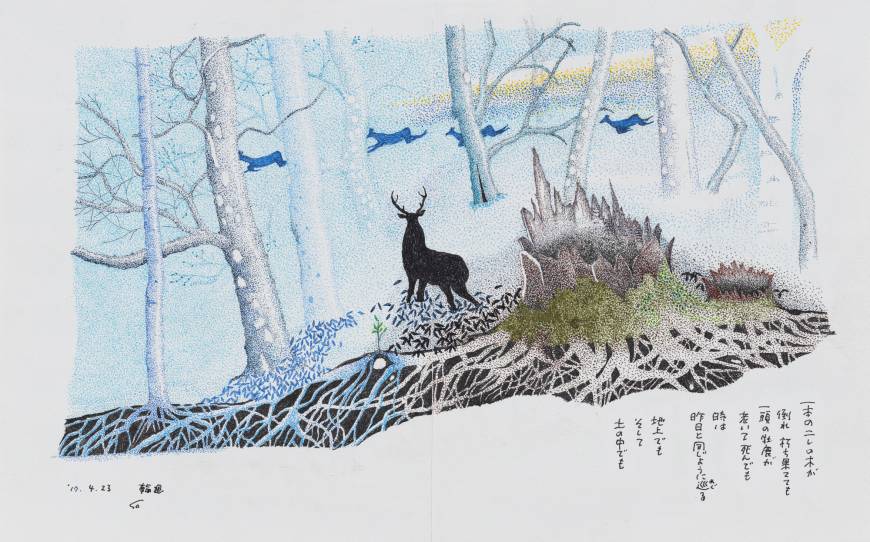 So Kuramoto Exhibition: Voice of Forest
This exhibition offers an opportunity to see the personal artwork of script and screenplay writer So Kuramoto, who has produced numerous masterpieces, including the 1980s hit TV show "From the Northern Country."
Based in Furano in Hokkaido, Kuramoto focuses on nature, creating colorful pointillism illustrations of trees and woodland animals seen in Furano and other locations of his travels. He has created more than 600 such works and continues to draw today.
One hundred of Kuramoto's pointillism illustrations have been selected for this show, which offers a different perspective of the film, television and stage writer's artistic talent. (Yukari Tanaka)