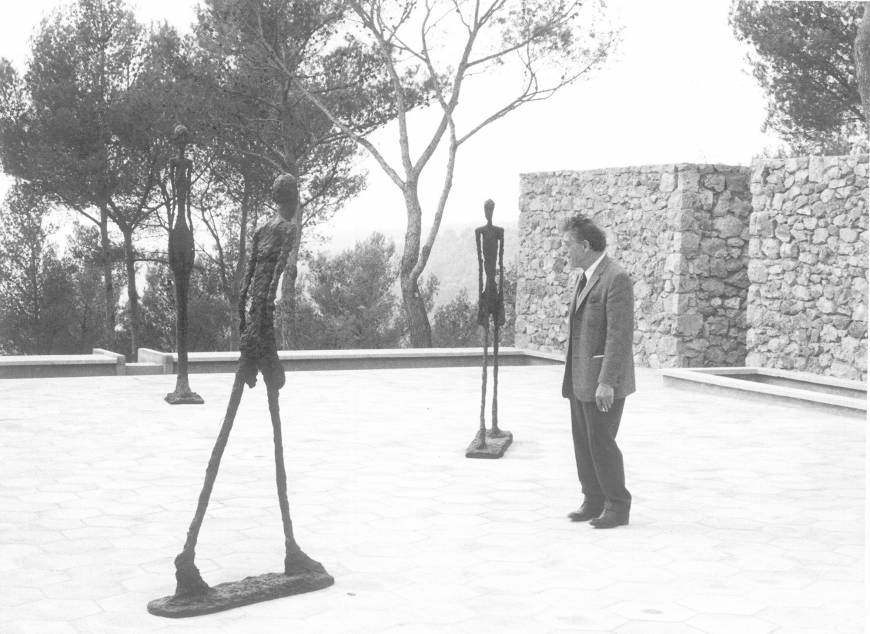 Alberto Giacometti: Collection Fondation Marguerite et Aime Maeght
Alberto Giacometti (1901-1966), who was influenced by his father, Giovanni, a popular artist in Switzerland, began creating art while still in his teens. Though best known for his bronze sculptures of elongated figures, Giacometti's style shifted and evolved during his career as he explored ways to express the human form.
Giacometti's earlier works were more abstract, inspired by African and Oceanic sculpture as well as by cubism and surrealism. From 1935, however, he began working with live models to produce his stylistic figurative pieces.
In collaboration with the Fondation Maeght in France, which houses one of the world's largest Giacometti collections, this exhibition showcases more than 130 prints, sketches, oil paintings and sculptures. (Yukari Tanaka)