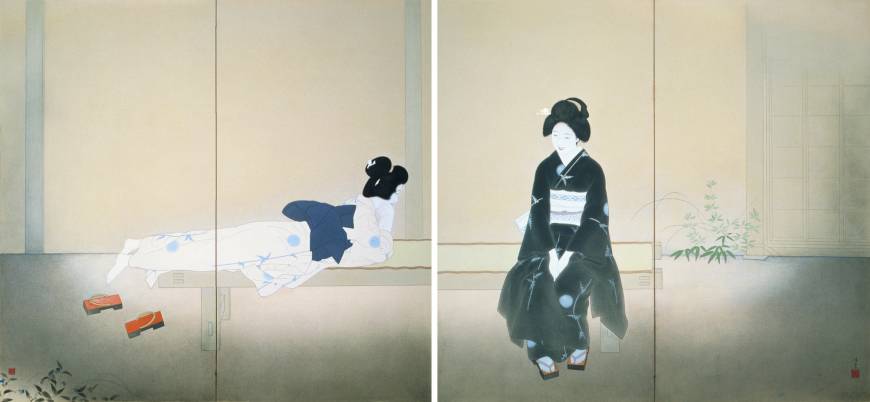 70 Years After Kitano's Death: Kitano Tsunetomi Exhibition — The Beauties of Osaka
Born in Ishikawa Prefecture, Kitano Tsunetomi (1880-1947) moved to Osaka at the age of 17 to pursue his dream of becoming an artist. Although he started out as an illustrator for newspapers, he established himself as a nihonga (Japanese-style) painter by the end of the Meiji Era (1868-1912).
While his early works focused on particularly beautiful and fashionable women, Tsunetomi's style gradually evolved to bring to light the inner beauty of his subjects. Many have described his works as hannari, a word that in Kyoto dialect means elegance and grace.
This collection of Naniwa (Osaka) women portraits commemorates the 70th anniversary of Kitano's death. (Yukari Tanaka)