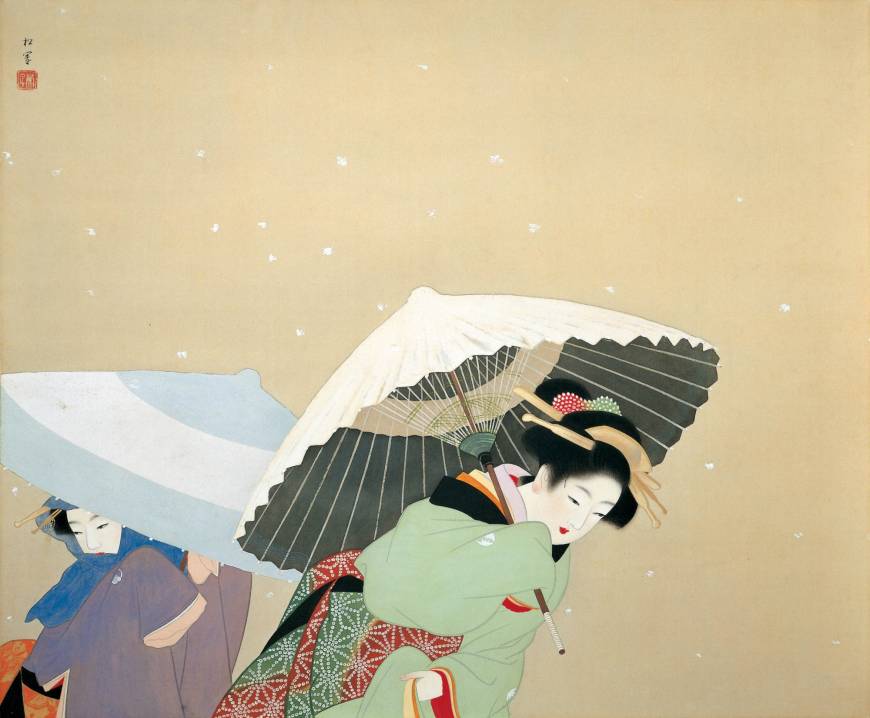 Human: Ideal Expression of People in Japanese Painting
People and the human condition were common subjects among Japan's modern painters. Bijin-ga depicted beautiful women, Buddhist works were considered as the ultimate representation of humankind and noted figures and literary characters were celebrated in historical paintings.
Influenced by an influx of late 19th- and early 20th-century Western art, modern Japanese painters explored their nation's history and tradition while pursuing ideals they thought would best represent the new era. The images on show are not simply portraits, they are also a reflection of those ideals. Various works by masters, including Uemura Shoen and Kokei Kobayashi, make up this revealing overview of one aspect of modern Japanese art.