For Jeffrey W. Hornung's latest contributions to The Japan Times, see below: Tokyo could play a role far beyond writing checks for an agreement.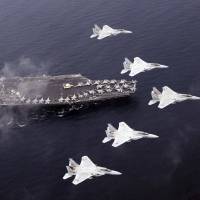 Abe's proposed consitutional revision provides a solid legal basis for the SDF while holding sacred the universal values of the Constitution about which the Japanese people feel strongly.
While Prime Minister Shinzo Abe has talked a good game about Japan playing a bigger international role, his track record so far shows little has changed.