Sakura Tei is located on one of Harajuku's fashionable backstreets. An open-air staircase and a corridor made of strips of painted plywood leads to what appears to be an old Japanese-style house, but inside is a spacious restaurant with walls that have been painted with images in bright colors. The space is filled with the tantalizing smell of okonomiyaki and monjayaki, Japanese savory pancakes made of batter, shredded cabbage and savory toppings.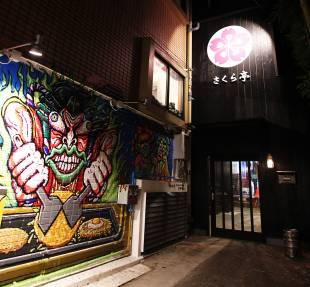 About half of their customers are non-Japanese. Having a multilingual website is not the only reason so many foreign visitors want to visit the eatery. Rather, it is the experience they provide to the customers.
More and more restaurants are becoming foreigner-friendly, and there are already plenty of fancy places serving sophisticatedly arranged dishes that draw a lot of amazement and admiration.
However, Sakura Tei focuses on offering fun and communication. Customers can choose whether to make okonomiyaki by themselves or ask the staff to do it for them on the iron griddles built into the table in front of them.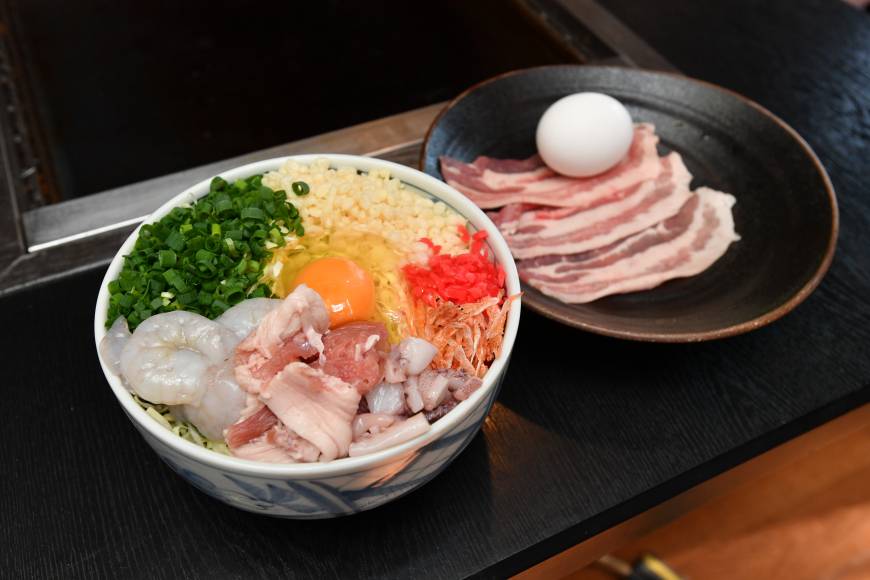 They can also choose different ingredients, toppings and sauces. "We have a farm in the Tohoku region where we grow 100 percent organic vegetables and plants, and we use some of them such as dandelions, mugwort and dayflowers as toppings," said Kazuya Takashima, manager of Sakura Tei, which uses lots of organic vegetables and premium eggs from Tohoku Bokujo, the group company's farm in Aomori Prefecture.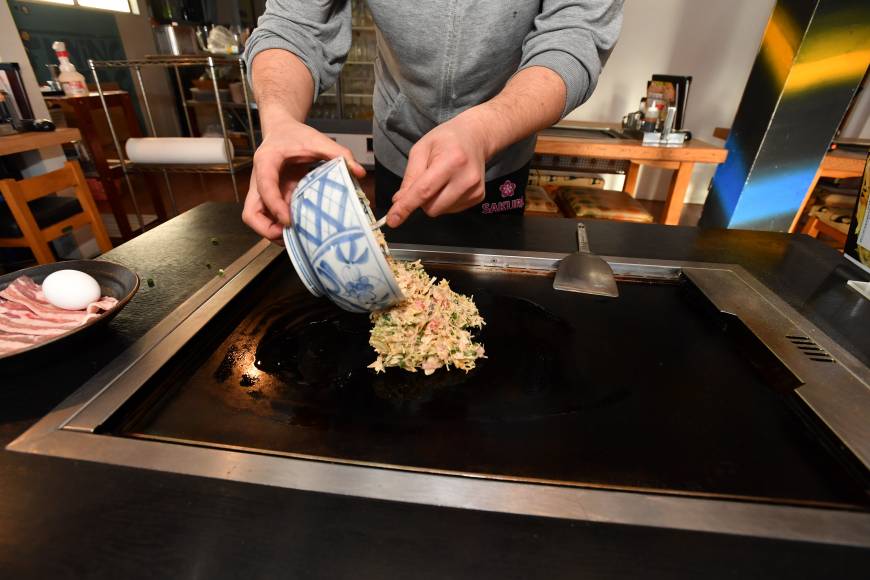 Diverse options and unusual ingredients foster a lot of communication and the tables are filled with laughter as the uniquely shaped okonomiyaki pancakes start to cover the iron griddles.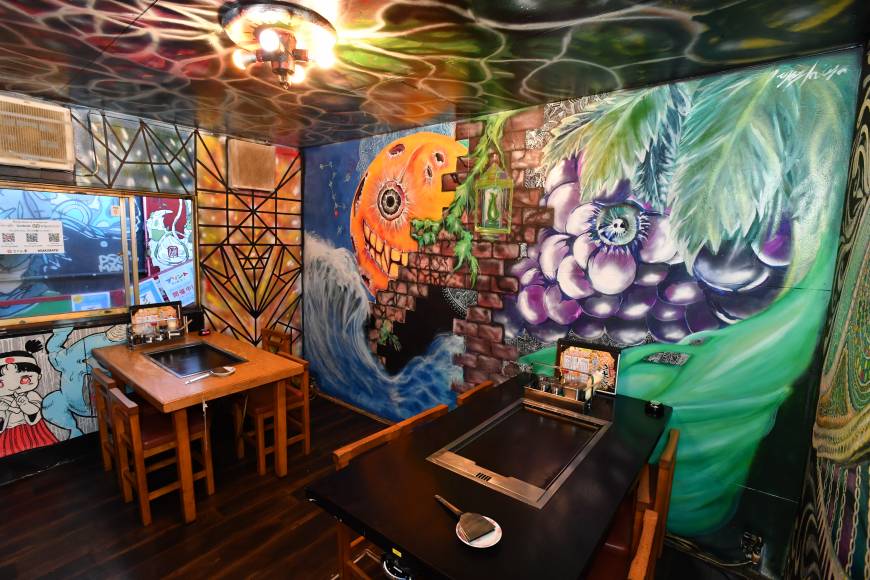 The international staff is to thank for making these conversations go smoothly. "We have waiters and waitresses from many different countries such as Norway, South Korea, China, Vietnam and Zambia," Takashima said.
Multilingual service works most effectively when customers have different needs. Let's say one of the members in a group has food allergies, another is a vegetarian and yet another is Muslim. It would be an unpleasant experience for them if it were to take a long time to make themselves understood at a restaurant, or if they have to split from their group at a mealtime to find something they can eat.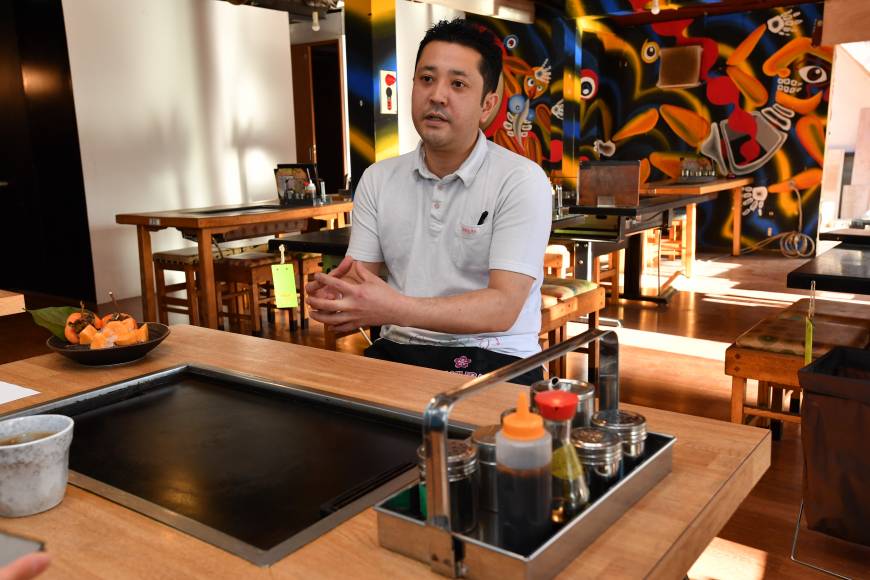 "We communicate thoroughly with our customers to cater to their different needs, so that all of them can enjoy meals and diversity at the same time," said Takashima.
Art is also a popular topic of conversation at the tables because of the interior of the restaurant; all the walls are painted by local artists introduced by Design Festa Gallery that is housed in the same building as the restaurant.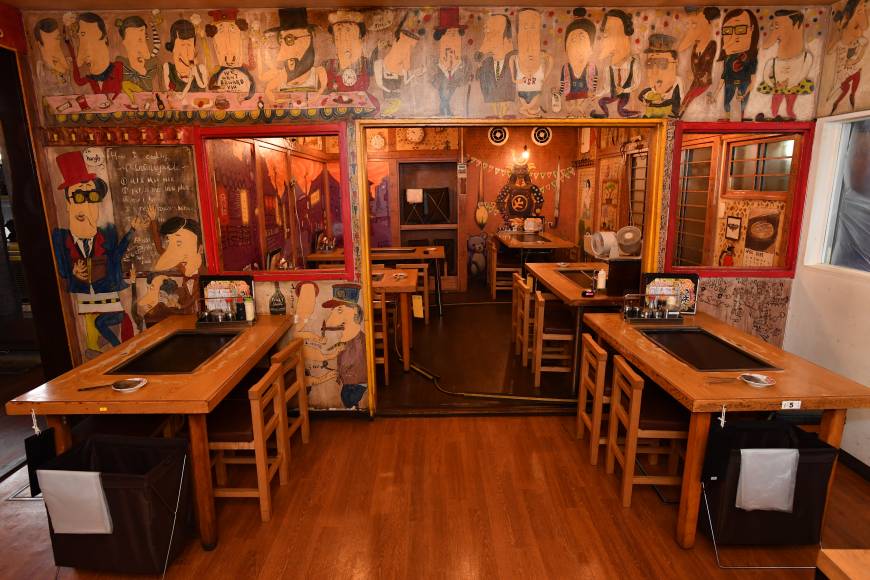 Diners are surprised at walking into an old Japanese house and being overwhelmed by a flood of colors. "We want our customers to enjoy the amazement as if they stepped into a different dimension," he said.
A major renovation has been completed to expand the restaurant capacity, and it now has 200 seats, including six private rooms of various sizes. The restaurant can accommodate a group of as many as 120 people, an unusually large number for restaurants in the Harajuku and Shibuya area. Private rooms can hold up to 40 people.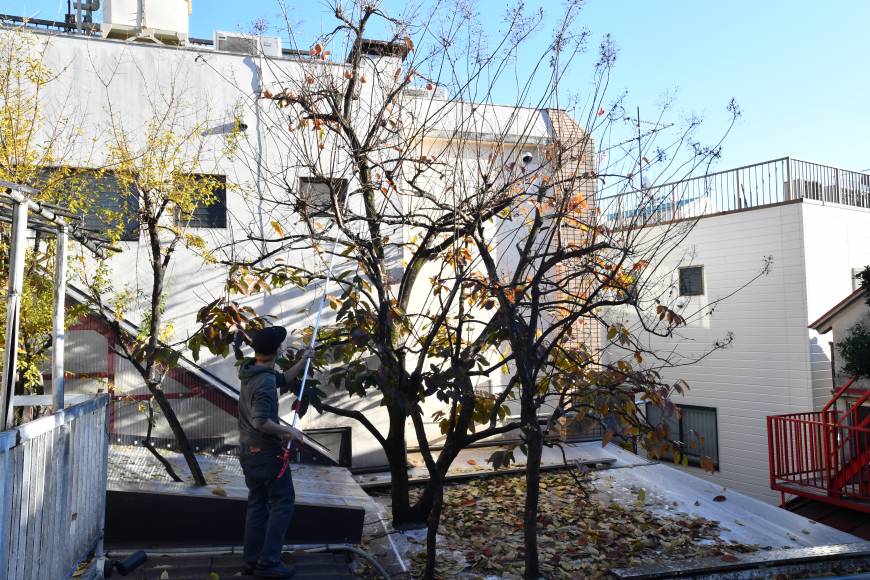 There will also be some balcony seats overlooking persimmon and pomegranate trees growing on the premises. "We serve the fruit when it is in season as a complimentary dessert," Takashima said. This level of hospitality is also something that makes their customers want to come back.
For more information and updates on special events, see http://www.sakuratei.co.jp/en/ or https://www.facebook.com/Sakuratei.Harajuku/