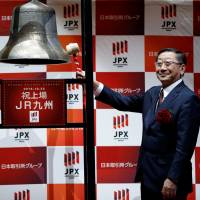 Kyushu Railway Co. has a strong start in Japan's second-biggest initial public offering this year.
Southwestern Japan railway operator Kyushu Railway Co. will list on the Tokyo bourse's main section on Oct. 25 in what would be the second-largest initial public offering in Japan this year, people close to the matter said Thursday.The company, commonly known as JR Kyushu, ...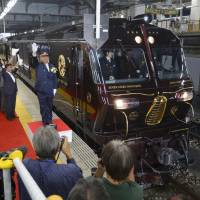 The Seven Stars in Kyushu, the new luxury train operated by Kyushu Railway Co., pulled out of the station for the first time Tuesday with the aim of delivering a new travel experience to customers from both Japan and abroad.As well as the luxury ...