Commentary Topics
An idea that might be the solution to runaway populism has suddenly gone mainstream.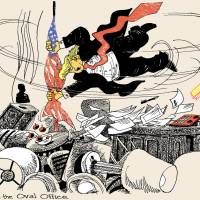 Not only did Donald Trump rant and rave at his first presidential news conference, he denied he was ranting and raving — which is even more bizarre than actually ranting and raving.
Our responsibility for the ocean's health is as deep, fundamental and permanent as our dependence on it.