Commentary Topics
A promising experimental drug called aducanumab could be an important development in preventing Alzheimer's disease.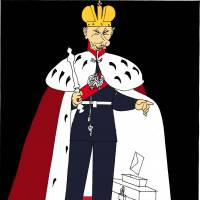 Vladimir Putin lives in a sphere reserved for those terrifying figures who are seen to have protected Russia and made it great in the world.
Information technology has democratized so many elements of our lives. By democratizing the law, perhaps it can save globalization — and the international order.