Commentary Topics
Japan
Dec 13, 2016
Now that the Chinese-led bank has begun operations, Japan's concerns have largely been addressed.
Japan
Dec 12, 2016
Shinzo Abe will likely be disappointed if he expects progress toward a resolution of Japan's territorial dispute with Russia will be made when he meets with Vladimir Putin this week.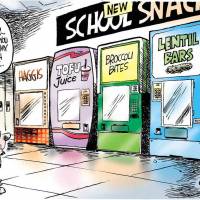 Japan
Dec 12, 2016
Local governments are being penny wise and pound foolish when they reduce the quality of school lunches.