Topics
Japan
Aug 16, 2016
Washington's ambitious plan to take on the might of China is dying.
Juan Martin Del Potro proved once more in Rio that he has the strength and energy of a stallion.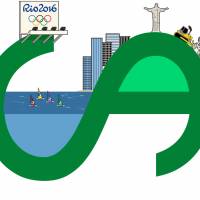 Japan
Aug 16, 2016
Gov. Yuriko Koike is aiming for a successful Olympics that enhances — rather than derails — Tokyo's future.