Commentary Topics
Hostage-taking prompts reactionary thinking and calls for more security in any country, not just Japan.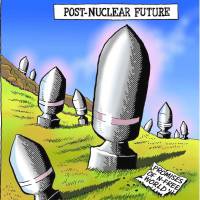 Hiroshima and Nagasaki will remain a burden on American conscience — Hiroshima because it was the world's first atomic bombing, setting a precedent, and Nagasaki because it was a blatantly wanton act.
The U.S. and Japanese governments need to take a number of steps to build strong relationships with local communities in Okinawa that are hosting U.S. bases.