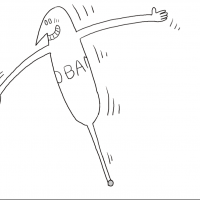 The more belligerent Beijing behaves, the more important the Japan-U.S. alliance becomes.
The Abe administration's effort to break away from the postwar regime is a defiant political move to file a formal objection to the postwar Imperial family and to put Japan's best "knowledgeable and thinking people" into a subordinate position. The AIIB will enable China to use funds contributed by other countries for projects that best suit its own strategies.