The government should stop obsessing about raising Japan's food self-sufficiency rate and instead diversify food-import sources.
Japan maintained a food self-sufficiency rate of 39 percent measured by calorific intake in fiscal 2013 for the fourth consecutive year, avoiding a decrease thanks to increased rice demand ahead of the consumption tax hike, farm ministry data showed Tuesday. The ministry said that ...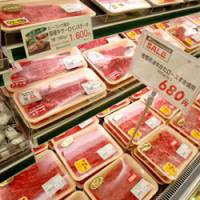 After a spate of food mislabeling frauds and the recent scare over pesticide-laced "gyoza" dumplings imported from China, consumers are perhaps more conscious than ever of the origin of what they eat. Many routinely check the origins of the foods they buy, especially imported ...