Topics The remarks could be aired live on television, but are likely to avoid reference to abdication.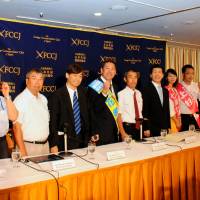 After largely being overlooked and receiving scant media coverage, 15 lesser-known candidates in Sunday's Tokyo gubernatorial election had a last chance on Friday to make their case on how they would shake-up the mega city. The 15, who include a journalist, entrepreneur and dentist, ... The father of a 45-year-old woman severely injured in Tuesday's deadly knife attack at a care facility for people with disabilities has described his deep anger and anguish over the incident. "We've experienced many tough times, but we adore our child regardless of whether ...