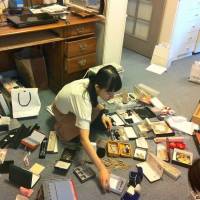 From "emoji" to "KonMari," the English langauge is getting a pleasant dose of Japanese culture. Around New Year's Day you'll hear "yoroshiku" a lot, but it's a word that's useful throughout the year.
Universal Parks & Resorts and Nintendo are joining forces to add Nintendo-themed areas to Universal parks in Orlando, Los Angeles and Osaka, the companies announced on Nov. 29.