Major travel agency H.I.S. Co. celebrates the opening of its second robot-staffed Henn na Hotel.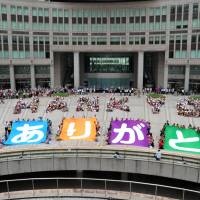 Japan's celebration of culture leading up to the 2020 Tokyo Olympics will "deliver something inspiring for the people of Japan and the whole world," says the London 2012 Cultural Olympiad Director.
Major courier firm Yamato Transport Co. hopes to implement measures to ease the burden on delivery drivers and improve their working conditions.