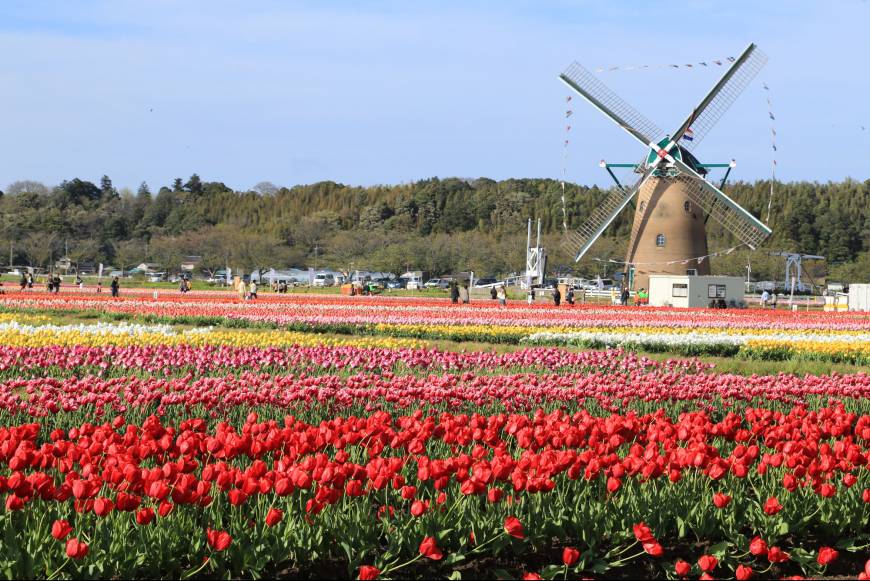 The 29th Sakura Tulip Festival
The city of Sakura in Chiba Prefecture seems like it should be every flower lover's destination this time of year. Sure, many will journey there, but not all for the sakura (cherry blossoms) that are so prevalent this time of year — Sakura is the spot for tulips.
Expect to see around 600,000 tulips in 70 varieties at the Sakura Tulip Festival, which runs from April 1 to 23. These will contribute to a veritable carpet of flowers across the Sakura Furusato Square.
While most city dwellers might be content solely with a good dose of nature, those looking for a more international experience should be pleased to see nods to Dutch culture that include the chance to try on traditional Dutch clothes (for a ¥1,000 fee) and snap photos in front of an authentic windmill called De Liefde ("friendship" in Dutch). Tulips are often associated with the Netherlands, though they are said to have originated in the Middle East.
Additionally, the city will contribute to the overall atmosphere with performances by a Dutch street organ and decorative figures of Miffy, the Netherlands' popular cartoon rabbit, for the event. (Yuki Yamauchi)