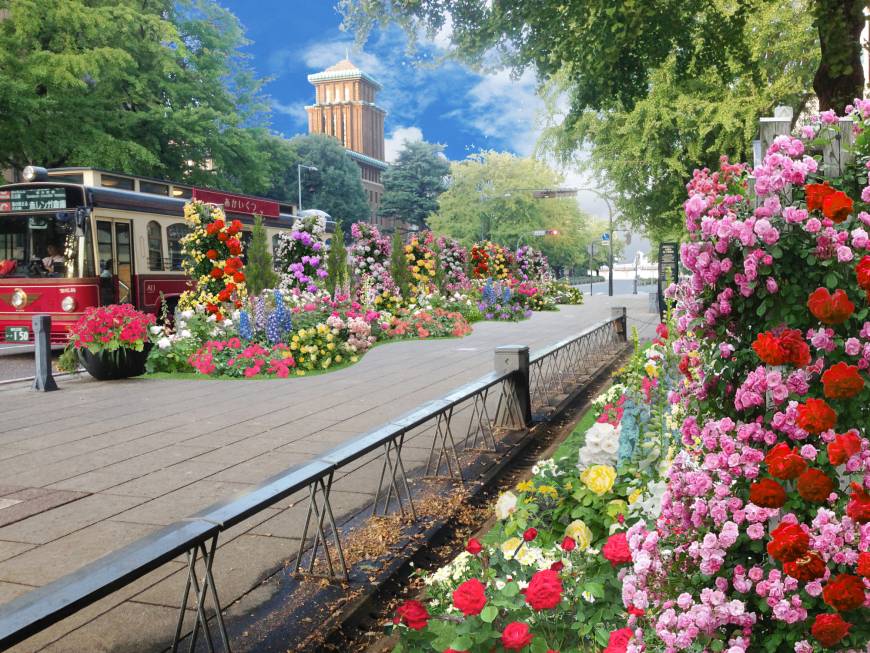 The 33rd National Urban Greenery Fair Yokohama
Since 1983 the National Urban Greenery Fair has been helping cities promote their efforts to contribute to a greener environment. This Saturday, Yokohama will host the fair for the first time.
Titled Garden Necklace Yokohama 2017, the event, which will run through June 4, pays particular attention to the city's cherry blossoms. By mid-April, visitors to Yamashita Park will see perfect Japanese sakura (cherry blossom) trees, while other areas of the city will bloom from May to early June with various flowers, including an abundance of roses at Yamashita Park and Nihon-Odori Street.
The cherry tree blossoms in Satoyama Garden, however, end in early April, so visitors there will find another floral and leafy highlight: 10,000 square meters of flower beds filled with tulips, pansies and petunias, and a forest playground.
In the evening, visitors can continue to enjoy the scenery through lighting events, including one by artist collective teamLab that will change the color of the trees along the canal at Grand Mall Park from sunset to 9 p.m. (Yuki Yamauchi)