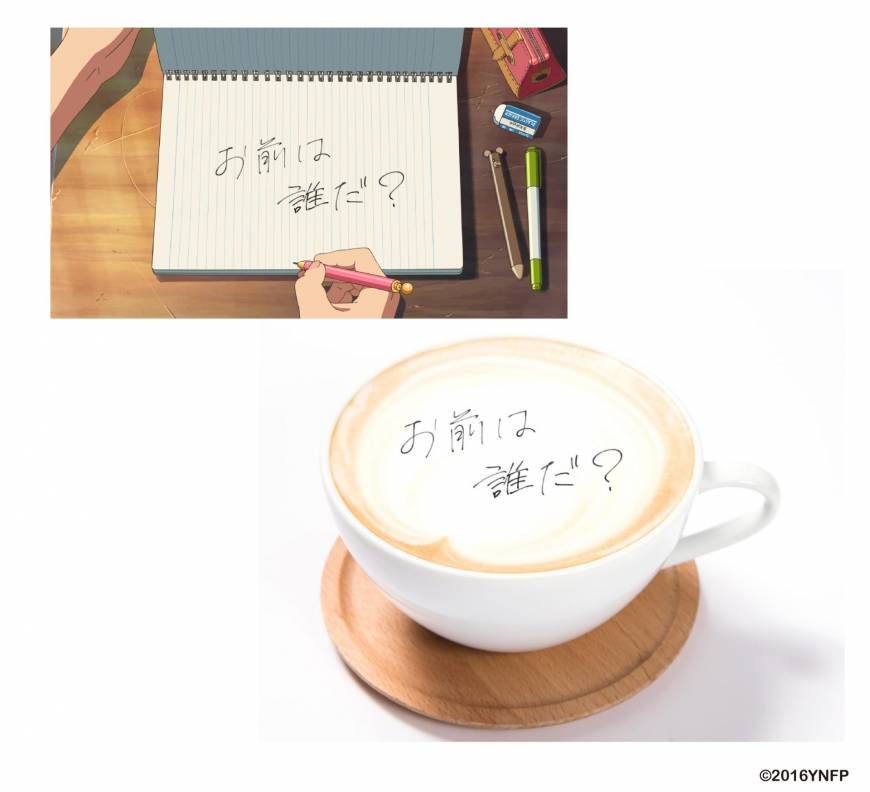 The biggest Japanese film in 2016 was by far the animated hit "Your Name." After a lucrative year, it's become one of the highest grossing movies in Japanese box office history and the top Japanese film ever released in China.
The animation, which centers on Taki and Mitsuha, two body-swapping teens, will now have its own cafe in Tokyo and Nagoya where fans can relive the magic of the movie.
Diners who visit the Parco department stores in Nagoya and Ikebukuro can eat several dishes inspired by the movie, such as strawberry pancakes like those eaten by Taki in Tokyo or a detailed matcha parfait designed to look like the mountain near Mitsuha's hometown.
Visitors can also buy special "Your Name." merchandise, including mugs, stationery and apparel. The gifts shops are even selling the wooden sake cups like those Mitsuha uses to make kuchikamizake (mouth-chewed sake). In addition to the shops in Ikebukuro and Nagoya, outlets will open in Fukuoka, Osaka, Hiroshima and Sendai. (Tom Hanaway)
Your Name. Cafe will run at Ikebukuro Parco's The Guest Cafe and Diner Jan. 7-Feb. 7, open 10 a.m.-10 p.m. Your Name. Cafe will run at Nagoya Parco's The Guest Cafe and Diner Jan. 27-April 3, open 10 a.m.-10:30 p.m. Visit the website for more details.