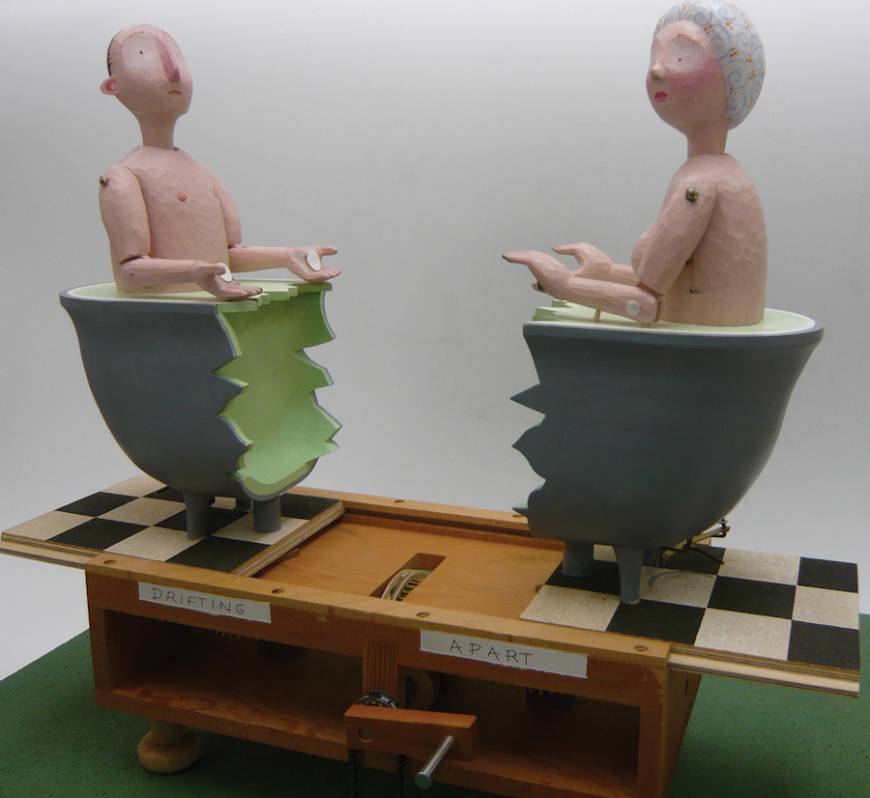 British Automata: Paul Spooner and British Automata in the Present Day
From the mid-18th to the 19th century, automata were all the rage among French aristocrats who were fascinated by new technology and the ingenuity of mechanical experts. Today, mechanical artworks and toys have become even more elaborate, yet usually still using traditional mechanisms that were invented long ago.
This exhibition presents 60 works of contemporary automata created by Paul Spooner and collaborators.
A mechanical sculptor, Spooner has been designing automata since the mid-1970s. His works are mostly onstructed in wood and perform humorous actions, often exposing their inner workings for viewers to enjoy. Also on display are drawings, sketches and models illustrating the mechanisms of the dolls. (Yuki Yamauchi)