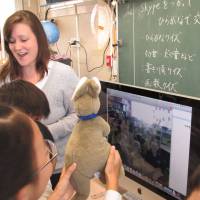 Innovative classes in Shikoku hone students' cultural sensitivity as well as their communication skills. Here at Law of the Land, I try to share "the Japanese law experience" with general readers. Today's experience is called "The Frustration of Reading Supreme Court Decisions" and takes as examples two of the most significant decisions of 2015: one on a law ... Ordinance officially 'Japanizes' the naming and shaming of haters, which is at least a start.