The government is considering increasing the number of foreign engineers and researchers accepted into the country.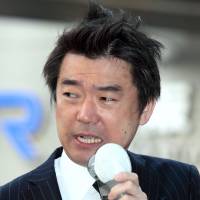 Osaka Mayor Toru Hashimoto, coleader of Nippon Ishin no Kai (Japan Restoration Party), is expected to sign a policy agreement with a local Okinawa political group that supports relocation of the Futenma military base within the prefecture.
South Korean prosecutors raid the country's spy agency as part of a probe into allegations that it meddled in the December presidential election.